Popular Singer/Dadubule Hit-Maker ..Damilola Damoche was reportedly shot dead a couple hours ago @ The Lagos State University, LASU.
He was attacked by a Gang of Suspected Cultists; Reason(s) yet to be determined.
Damoche was said to have been twice. One in the Head, the other in his hand after he finished writing a test at the Faculty of Management Science.
He was a Banking and Finance student. Another Great & Promising Talent Gone! :( ..
..May His Soul R.I.P :(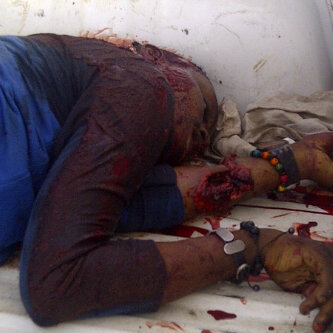 .
For Advertisements and Other Enquiries ..Email: campusheatpr@yahoo.com!
If You Wanna Be In The Know, Follow (@CampusHeat) on Twitter!
(Visited 120 times, 3 visits today)